Fuel prices are currently at all-time highs. Every time they fill up their gas tank, the average American pays more, and the transportation sector has also been severely affected. Major freight carriers are imposing fuel surcharges to reduce record-high levels of demand, and these prices reflect the fact that carriers are spending more to fill up their vehicles. 
If gasoline prices rise above a certain level, carriers will impose these surcharges as extra expenses. However, there are methods for lowering these additional costs, making it very challenging for shippers to implement their shipping strategy and satisfy consumer demands. 
We outline five actions shippers can take to manage the effects of increased fuel surcharges here with the aid of their 3PL.
1. Choose the best mode and combine shipments.
Shippers can mitigate some of the effects of rising fuel prices by reviewing their current transportation plans and identifying opportunities for improvement. Due to increasing fuel surcharges, incorporating your freight needs to be a key priority. 
Shippers, particularly those who use less-than-truckload (LTL) shipping frequently, might consider delaying less-urgent shipments and, if possible, consolidating freight into more oversized LTL shipments or even bulk cargo shipments.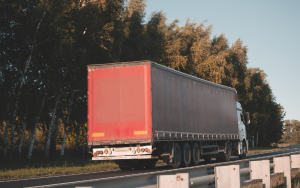 This is where your transportation management system's reporting features become crucial. You may receive a control tower perspective of your deliveries throughout all different modes of transport by utilizing Tech360's TMS platform. 
When combined with the insights from our professional teams, the data you acquire from our transportation management software can present chances for process improvement, shipment consolidation, and cost savings.
2. Coordinate with carriers to create effective routes
The route a carrier selects is extremely noteworthy when fuel prices are high. Work alongside your carriers to develop routes that will use the least amount of gasoline and cover the fewest miles possible. A 3PL may assist with this and make sure that your carriers choose the most effective route without jeopardizing on-time delivery.
3. Use a 3PL that puts sustainability first.
Providers already prioritizing sustainability are accustomed to increasing fuel efficiency and decreasing idle miles as part of routine operations. Shippers can benefit from reducing deadhead miles since carriers frequently pass along a portion of the expenses of the empty miles to shippers. 
Deadhead miles occur when a truck is traveling empty after delivering cargo. A 3PL can assist you in searching for backhaul possibilities within your infrastructure to cut down on costs associated with transporting empty vehicles.
As an intelligent transportation partner, Tech360 enables you to work with the EPA to assess, benchmark, and enhance your operations to reduce your impact on the environment. 
Given the recent increases in gasoline prices, Tech360 is committed to the sustainability of the supply chain. We collaborate with carriers to prioritize environmental efficiency, which benefits shippers.
4. To reduce fuel costs, become a shipper of choice.
Being a carrier's preferred shipper will go a long way toward luring top-notch shipping providers and minimizing costs. Taking good care of drivers, facilitating seamless shipments, and shortening the loading and unloading hours are all ways to establish yourself as a shipper of choice.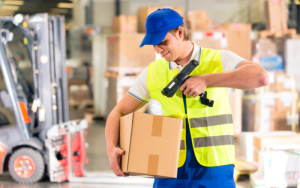 Additionally, drivers will wait with their truck's engine running if they have to sit at the carrier or consignee for a long time. This increases their fuel consumption and may affect the rates that shippers pay. 
By analyzing factors like loading and unloading delays to discover areas for improvement, Tech360 can assist you in making improvements to your processes so that you may become a shipper of choice for premium carriers.
5. Take into account nearshoring or outsourcing.
Many shippers no longer enjoy the cost reductions previously associated with offshore due to the increase in labor and transportation costs and fuel surcharges. It might not be possible for you to quickly shift your warehouse and distribution plan today to use onshoring or nearshoring, but it's a long-term approach. 
Reduced transportation expenses are potential, especially in light of recent changes in fuel prices. This can be accomplished by shortening the entire supply chain.
A solution from Tech360 might be able to handle your fulfillment, warehousing, and distribution needs. A strategy that considers the market's volatility and the present trends brought on by rising fuel prices would be helpful to your organization.
The transportation sector has suffered numerous difficulties, particularly in recent years. Shippers must manage several challenges, including the current increase in fuel surcharges, but you don't have to go alone. 
A team of industry specialists is on call around-the-clock for support, and Tech360 offers a robust and reliable carrier network, a top transportation management system that delivers data-driven insights, and a dense and high-quality carrier network.
Get in touch with a professional today, like Tech360, who can assist you run your company and simplify it for you—and anything else the sector has in store.