While we're glad to see 2021 go, most of the same issues will impact the freight business in 2022. Many of the lasting effects of the previous two years, as well as the newest issues truckload carriers may anticipate encountering in the year ahead, are covered in a recent white paper study; 2022
Logistics and Supply Chain Patterns and Outlook.
Due to various circumstances, including continued equipment and workforce shortages, truck capacity demand hit unprecedented highs last year. Global concerns such as port congestion, fuel prices, government policies, and the continued pandemic will all impact over-the-road haulage in
North America
this year and beyond.
According to experts, the open and contract markets are expected to remain at around market highs. In 2020, spot market prices may start to decline, but they will still be around 15%-20% greater than the last high in 2018. Contract prices, which account for more than 70% of the marketplace, will increase by 4% to 5% in 2021.
DAT Trendlines
predicts that in early 2022, the truckload spot market will revert to seasonal patterns, resulting in lower pricing than last year, mainly above the long-term average.
The basic assumption underpinning these estimates is that consumer preferences will remain stable or increase over the year. However, as measured by the Consumer Price Index, growing inflation may dampen consumer spending as costs for homes, vehicles, and other big-ticket products continue to climb. Nonetheless, the e-commerce growth forces more freight into trucks as carriers rethink inventory levels to suit multichannel needs.
How to Manage Macro Trends in Truckloads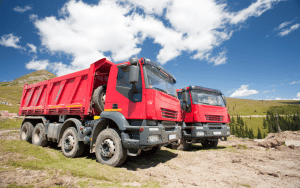 As carriers scramble to obtain capacity, the continued driver scarcity will exacerbate rate volatility. In the coming months, regulatory actions such as decreasing the commercial driver minimum age, luring female drivers, and recruiting military drivers could help relieve some of the pressure.
Another constant stumbling block is equipment shortages. When ports are overburdened, chassis and containers remain idle, making it challenging to return empty containers and maintain fleets moving. Many industries rely on containers for storage since their warehouses are full, restricting the number of units accessible for new shipments.
It isn't as simple as simply constructing more vehicles. With backlogs of a year or more,
Class 8 production capacity
has fallen to new lows. Truck orders have historically been a lagging predictor of spot market rate changes for truckloads. Truck orders, however, will not be fulfilled for several months due to production delays. Meanwhile, carriers are paying their existing drivers more to stay with the company because they may not have enough operators for the trucks they already have.
Given the rate increase, approximately 100,000 new CEOs have hit the scene, although their impact on capacity has been minimal. Many of those drivers are leased owner-operators and corporate drivers who have gone out on their own to engage in the more significant rate market rather than entirely new capabilities entering the market. 
Individual operators and small fleet owners are altering the industry, with more capacity allocated to higher spot market prices and fewer vehicles accessible to large carriers.
How to Become a Favorite Shipper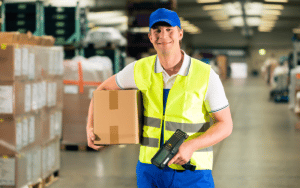 Given that there is no scarcity of cargo, the market is more concerned with ensuring shippers have enough space. Shippers are competing for capacity.
Understanding carrier priorities and aligning activities to make your freight more likely to succeed is the approach to winning that competition.
Remember that in most circumstances, truckers only make money when the wheels are rolling. According to MIT research, the typical truckload operator dedicates only 6.5 of the authorized 11 daily duty hours to travel. 
That indicates that approximately 40% of transportation capacity is underutilized with current equipment and people. The driver deficit is caused mainly by the inefficient use of recent drivers and equipment rather than a lack of headcount.
Carriers and drivers share information on which shippers value their time and which do not. Your loads become a poor priority if your sites make drivers wait longer to be spotted, loaded, and discharged. Carriers are picky about whom you do business with when freight space is limited. Fine-tuning your procedures to produce attractive freight will save drivers time and increase the chances of obtaining the required capacity.
Consider implementing a Managed Transportation Services (MTS) strategy.
Many shippers are turning to
managed transport services (MTS)
providers to help them handle the complexity of the truckload industry in 2022. Working with such a managed transportation provider, primarily if they can provide more robust, comprehensive 3PL services can serve as an extension of your company.
An MTS partner shields the organization from the daily stresses of procuring bandwidth and improving management shipments.
With a 3PL partner, you can adapt to truckload trends.
Given the anticipated
unpredictability in the distribution chain
, shippers who exploit strategic alliances will be well-positioned for success.
For more insights to guide your supply chain planning, visit
Tech360
and learn how you can improve your freight business for greater profitability.