Be permanently Connected with your affiliates and business partners
MyAffiliates is designed to connect ground transportation providers together in a way that was never previously imagined. Specifically, MyAffiliates helps with the vetting process by keeping all of your documents in one place and ensures rides farmed out will be consistent with your own policies.
Everything you need to know or verify about an affiliate such as operating permits, Certificates of Insurance and fleet information are all contained in one place.
Get started
Add your company
Specify your company information, contact details, vehicles information as well as any company policies and business-related documents.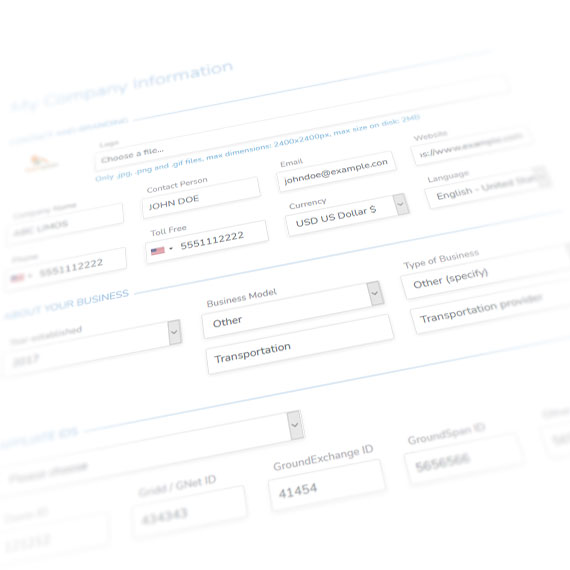 Search for and connect to affiliates globally
Use the map to look for businesses near you or in an area of your interest, view their profiles, rate them and get connected.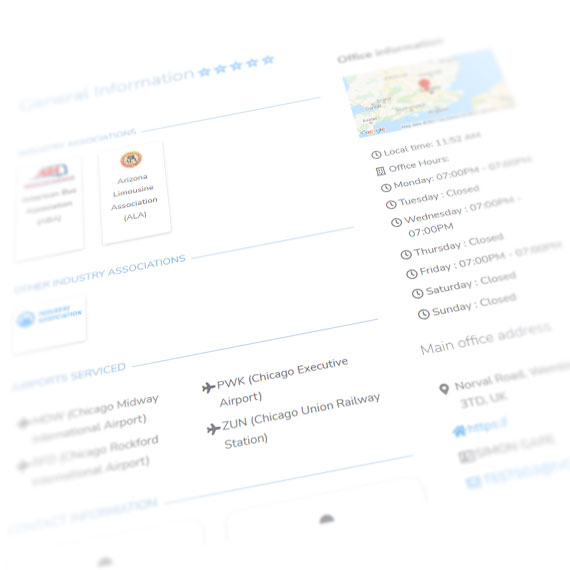 Features to define your business
Company profile
A complex step by step interface to set up a full public company profile and provide all the details that would help potential affiliates find you.
Set up documents
MyAffiliates allows you to upload representative documents for your business and make them available to your affiliates, upon request.
Keep it up-to-date
MyAffiliates will notify you regarding the expiration date of the most important documents you have provided.
Make it your own
Create your own directory within MyAffiliates, by adding companies of interest as affiliates.
Features to expand your network
Powerful search engine
Multiple options to locate companies of interest: search by name, by location or serviced areas or use the full search with advanced filter and sort options.
Grow your directory
Options to invite your partners to join MyAffiliates and thus be automatically added to your directory.
Data verification
Thorough verification of all registered companies and provided documents.
Affiliate ranking
Automatic retrieval and update of the Google rating for all the registered companies.