Not that all shipments are considered equal in logistics. There are pricing, mode, & cargo class categories, but there is an additional logistics layer. Some payloads are so delicate that they necessitate extra finesse. 
Consider moving furniture, appliances, or a large, valuable item and ensuring it arrives safely and in pristine shape. That accounts for the development of white glove operations, another part of the transport term puzzle. White glove services revolve around making the most personalized and specific delivery possible. 
Everything nowadays revolves around technology.
Smart appliances
, entertainment systems, and other innovations are altering the consumer experience. And transporters must adapt, providing customized delivery, setup and installation, and even debris removal. 
That's where white glove implies going the extra distance in the last mile. It is critical to understand the relationship between white glove services & transportation.
White glove services
are transportation solutions that go above and beyond conventional delivery standards.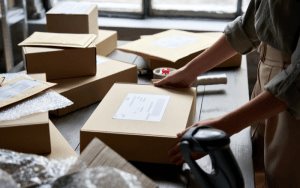 While customers may be happy to discover a box on their front porch when they return home, they are in danger. The shipment could be robbed, or the contents could perish. 
Businesses must go beyond standard delivery in logistics and transportation, and consumers are driving this trend.
This is when the term "white glove services" comes into play. It is defined as the handling of care employed when transferring things in which the packers or carriers wear white gloves to safeguard the product. 
This means taking all precautions and supplying precisely to a customer's demands in shipping.
These specific solutions and services may be part of white glove shipping:
Deliveries are made to homes that need assembly and installation.

Retail fulfillment for companies without a port or other conventional shipping methods.

Refilling and setting up new fixtures for companies requiring delivery and restocking their inventories.
The actual difficulty of contemporary shipping is determining what carriers offer. Shippers must be certain that when they book a shipment, they will receive the appropriate level of service. 
This could imply hiring more truckers or movers for large appliances. You may need to hire IT professionals and qualified personnel to install electronic systems or set up the home automation system. 
It's about determining what carriers can provide and who will be required. Partnering with a managed transportation provider such as
Tech360
, on the other hand, puts everything on the table to offer a turnkey solution for all shipments, including white glove—needs.
Which Items Need White Glove Services?
Products that can't simply be delivered to a customer's door require white glove treatment. Examples include refrigerators, substantial home equipment, furniture, and pricey devices. 
Clients could harm or misuse these items if not treated with the maximum attention and care throughout delivery.
It might be challenging to provide white glove services in the final mile deliveries since they must fulfill high consumer expectations and necessitate constant communication with customers and drivers.
Shippers should follow these tips to streamline white glove services:
Define the most crucial handling features. This includes automated scanning, notifications, and alerts. It should also incorporate consumer touchpoints.

Track performance with statistics. Performance assessment is critical for ensuring that white glove services are utilized and delivered to their capacity and value.

Prepare for the management of exceptions. While most shipments proceed as planned, some require additional handling and supervision when exceptions occur, such as weather, shipping delays, staff shortages, etc. This enables carriers to plan for every eventuality and keep consumers satisfied.

Define your liability. Although it may appear minor, defining liability is essential to making sure companies & shippers comprehend the conditions and services put forth when employing white glove transport management solutions.
What Concern Liability and Damage Guarantees?
Shippers should lower their liabilities associated with shipping such products because the last-mile delivery of products requiring white-glove services frequently reflects expensive goods.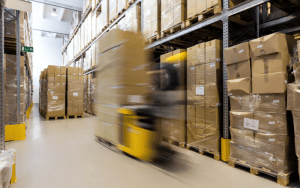 It is essential to thoroughly vet all last mile service providers employed and only cooperate with those who have received the necessary training and tools.
As a result, the shipper pays fewer premiums and files fewer claims. Better customer service in response to customer complaints helps your company expand and become more profitable.
White Glove Service Also Includes Shipment and Reverse Logistics
Reverse logistics
operations will be carried out better and more successfully with white glove service. Fewer returns mean shippers can spot defective goods and other issues more quickly, simultaneously saving time in the plant and warehouse. 
Additionally, white glove services save the expense of handling returns and reverse logistics. When older products are properly refurbished, recycled, or recovered after delivery, there may be a chance to have a more significant impact on specific products.
It is service before, during, and following delivery.
White glove service is easy to comprehend. Before, during, and after delivery service. Additionally, white glove logistics expands on time-tested last mile services like delivery notice or even the classic cash-on-delivery choices.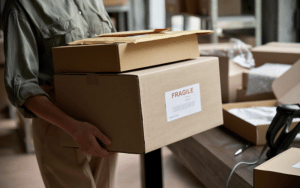 Shippers can further distinguish themselves from their rivals by offering white glove services that satisfy customer experiences, including following up with customers after delivery to ensure their expectations are satisfied.
Improve Customer Experiences in the Final Mile
Final mile delivery
and white glove services are not two separate facets of
transportation management
. Customers increasingly demand more from businesses than a straightforward just-leave-on-porch (JLOP) delivery method. They anticipate installation, delivery within their homes, authorization of access while they are gone, and much more.
You have the chance to give your customers an extra degree of treatment in the last mile, lower claims and refunds, boost customer service levels and give your company a competitive edge by offering White Glove Services.
Are you still unsure whether your company requires white glove services? If so, choose
Tech360
to brush up on everything final mile and how it affects the actual consumer experiences. If you want to improve your company strategy and learn more about our services, visit our
website
.